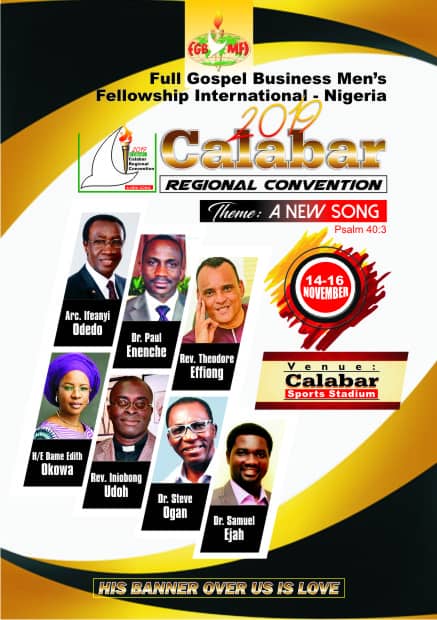 2019 Calabar Regional Convention
Date: 14th - 16th November 2019 Venue: Calabar Sports Stadium
Learn More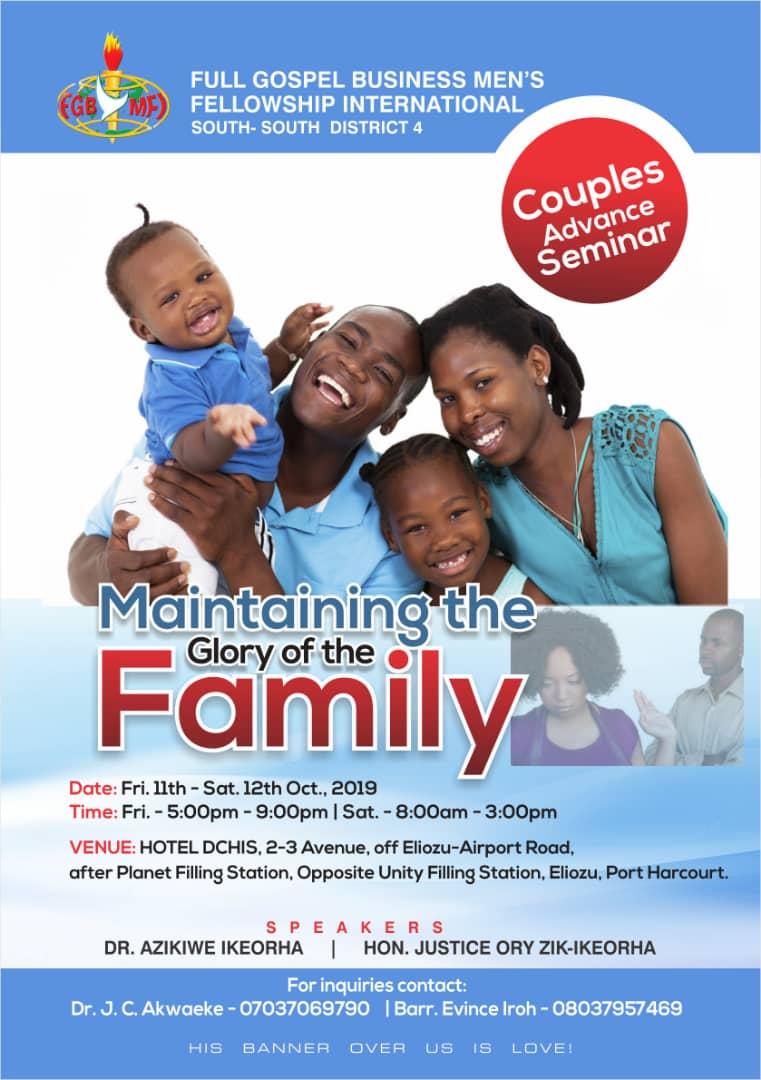 SOUTH SOUTH 4 DISTRICT COUPLES ADVANCE 2019
Theme: Maintaining The Glory of The Family Speakers: Dr. Azikiwe Ikeorha & Hon. Justice Ory Zik-Ikeorha Date: Friday 11th - Saturday 12th October, 2019 Venue: Hotel DCHIS, 2-3 Avenue, Off Eliozu-Airport Road, Off Planet Filling Station, Opposite Unity Filling Station, Eliozu Port Harcourt.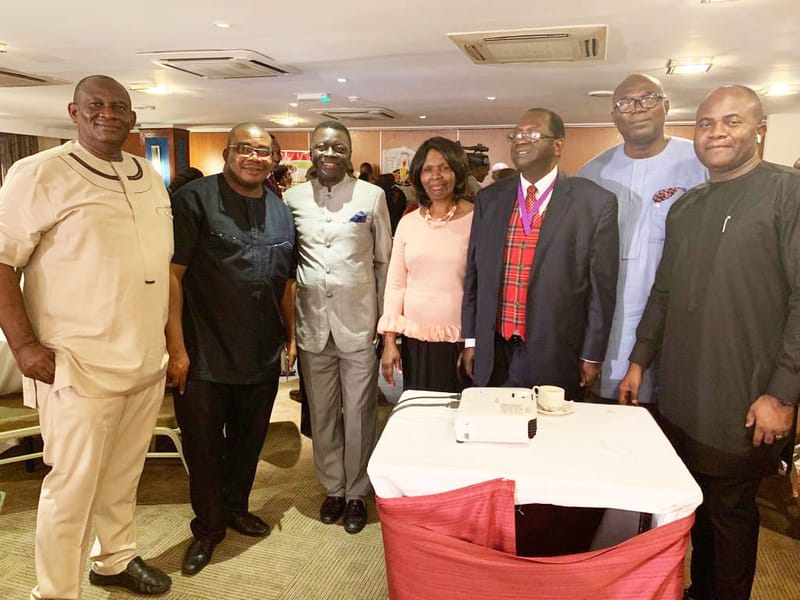 2019 1st South-South 1 & 4 Districts Mission to Kenya - June 22nd to July 1st 2019
A team of 5 People Mission Statistics: Attendance: 240 First Timers: 76 Salvation: 41 Holy Ghost: 12 Membership: 30 Healing: 6 Special Prayers: 79
Learn More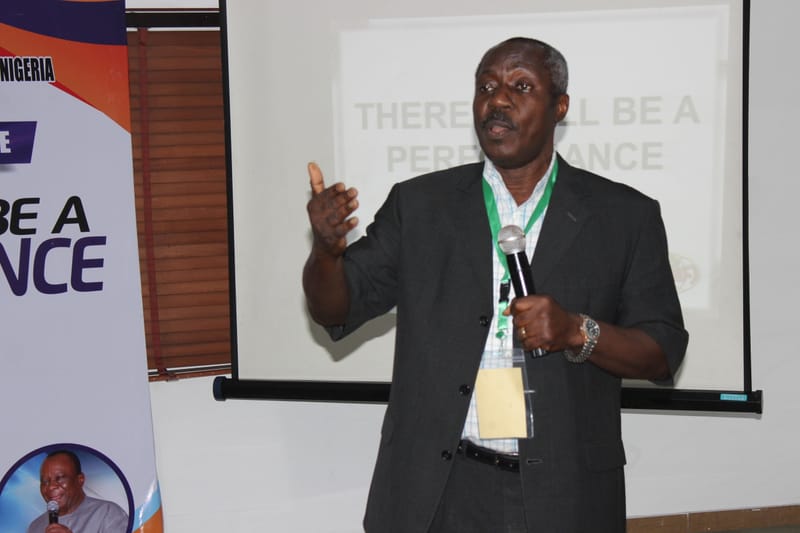 2019 THEME: THERE SHALL BE A PERFORMANCE LUKE 1:45
SOUTH-SOUTH REGIONAL LEADERS ADVANCE (RLA) HELD FEBRUARY 2019, AT APEX HILTON HOTEL, PORT HARCOURT.
Learn More
Nigerian National Council (NNC) to hold on 17th & 18th January 2019 in Abuja, Nigeria. Venue:National Christian Centre, Abuja.
All Chapter presidents, Field Representatives and National Directors are to attend the 2019 Nigerian National Council in Abuja on 17th & 18th January, 2019. Venue:National Christian Centre, Abuja.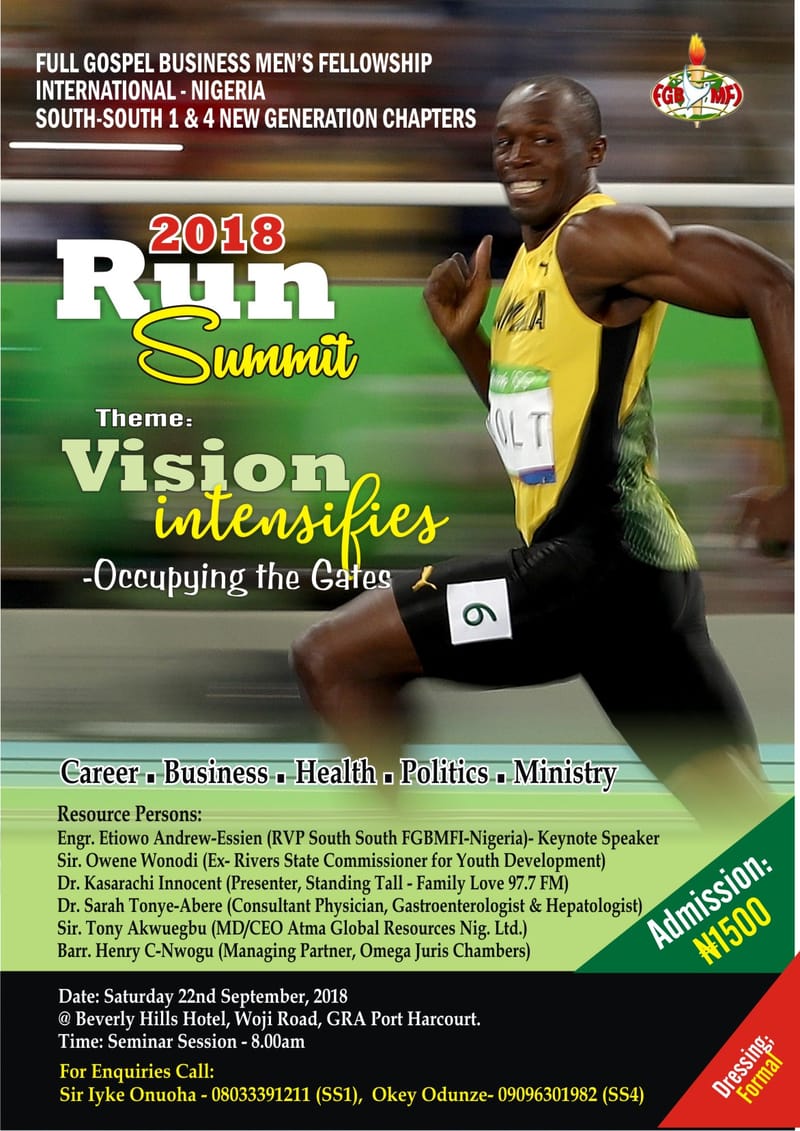 South-South 1 & 4 NGC 'RUN SUMMIT'
SS1 & SS4 Districts New Generation Chapters jointly host Their NGC 'RUN SUMMIT'. Theme: Vision Intensifies- Occupying The Gates. Date: Saturday 22nd September, 2018 Venue: Beverly hills Hotel, Woji Road, GRA Phase 2, Port Harcourt. Seminars & discussions on Career, Health, Politics, Business & Ministry.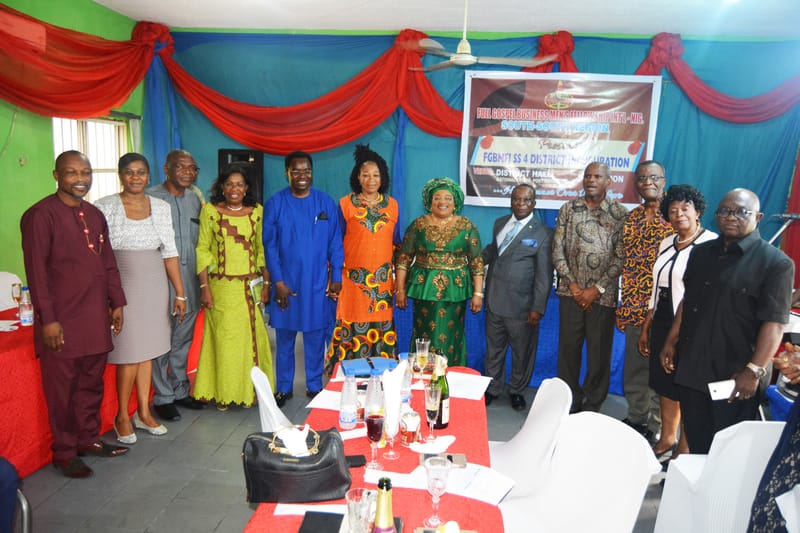 INAUGURATION OF SOUTH-SOUTH 4 DISTRICT
South-South 4 District was inaugurated on Saturday 24th March 2018 at the FGBMFI South-South Regional Office by the Regional Vice President- Engr. Etiowo Andrew-Essien. The new District Co-ordinator is Mr. Festus Nwokafor. Other officers are : Bar. Favour Victory (Secretary), Bar. Sodje Jamabo (Treasurer).and other National Directors.
Learn More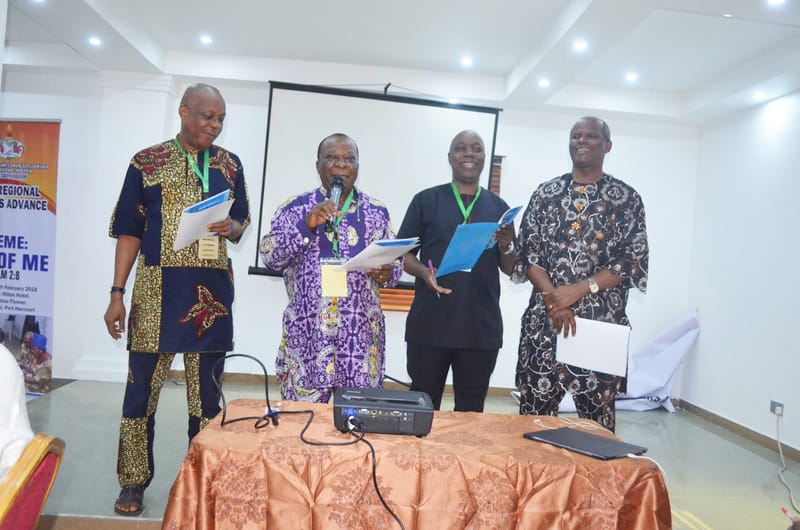 2018 SOUTH-SOUTH REGIONAL GOALS
Learn More